Privacy Policy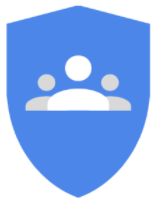 When you use our services, you're trusting us with your information. We understand that this is a big responsibility and we work hard to protect your information.
This Privacy Policy applies to you if you are using our website to take our relationship test, either the full or free demo version, or you are giving us feedback on our services, or just visiting our website. It contains information about the types of personal data we may collect, why we collect them and how we use it.
We tried to keep this policy as simple as possible to help you understand what information we collect, how we use it, and what choices you have about it. You should read this policy in full, however here you can find a brief summary with the key points that we hope you take away from it:
We don't sell your personal data to anyone. We never have and we never will.
All we know about you is what you share by visiting and exploring our website. We don't collect any of your personal information from any third parties, so it's completely up to you to decide what you want to share. You can use a pseudonym, for instance, when you ask us to send you your test results.
When you use our website, even if you don't take the test, we receive some personal information from you like the type of device you're using and your IP address. You can choose to share additional information with us after completing the full test. We use this information for improving our services and for keeping our website functional and secure. You are free to opt in and out of our newsletters, update your details, or delete them entirely at any time. You can also ask us to give you a copy of the information you've submitted. We use your answers to our surveys, tests, and other tools to determine what content is relevant to you and to improve our understanding of relationship traits. You're completely free to decide which tests to take and which tools and features to explore. If you have any questions or comments regarding this policy, please don't hesitate to get in touch!
1. How Do We Collect Information?
First, we collect, store, and use information you share on our website. This includes your email address, messages you might send to us, survey responses, and any other information you choose to enter on the website.
Second, if you purchase something for yourself or for anyone else on our website, we collect payment and tax information (e.g. country of residence), contact and delivery information (e.g. name and email address), and details of what you purchased. We collect the four last digits of the credit or debit card number, the cardholder name, the cardholder's email address, and the expiration date of the card.
Finally, we record certain technical information whenever you use our website. This includes information about your device and about your visits to and use of our website, such as your IP address, browser type and version, page views, how long you stay on our pages, etc.
We also use cookies (small encrypted data that is stored and sent by your browser whenever you visit our website) to store and retrieve your test results, and various website settings. Some of the cookies are user specific while others are not. For more information about cookies, please see the following section.
Cookies
Most of the functionality on our website (such as viewing your relationship test results) requires cookies. By using our website, you consent to our use of cookies as described in this policy.
We use "persistent" cookies on our website. Persistent cookies will remain stored on your device until deleted, or until they reach a specified expiry date.
We use cookies to enable our website to recognise you (as distinct from other users) when you visit and keep track of your preferences in relation to your use of our website.
We use Google (e.g. Google Analytics), Facebook (e.g. Facebook Pixel) and Hotjar to analyze the use of our website. These third party services may use cookies and other technologies to collect technical data on your behavior and your device (such as your device's IP address or screen size). For further details, please see Google's privacy policy (here), Facebook's privacy policy (here) and Hotjar's privacy policy (here). You can also opt out of Google, Facebook and Hotjar tracking at any time.
If we have an existing customer relationship with you (e.g. you have purchased something from us), we may use Google Ads, Facebook, Pinterest and TikTok Pixel to analyze the effectiveness of our Google, Facebook, Pinterest and TikTok ads. We cannot see your Google, Facebook, Pinterest and TikTok profiles, or any other data you have shared with Google, Facebook, Pinterest and TikTok. You can opt out of Google advertising here, Facebook advertising here, Pinterest advertising here and TikTok advertising here.
Most browsers allow you to reject all cookies, while some browsers allow you to reject just third party cookies. Blocking all cookies will, however, have a negative impact upon the usability of many websites, including ours.
Whether Information Has To Be Provided By You And Why
The provision of contact and other relevant information is required from you to enable us to communicate with you and to provide the services available on our website. We'll inform you at the point of collecting information from you (including via this Privacy Policy), whether you're required to provide the information to us.
If you don't provide the information requested we may not be able to provide the services which require the use of this information (e.g., certain features or assessments).
2. How Do We Use The Information We Collect?
We use the information we collect to provide you with our services as well as content that is relevant and personal to you. Consequently, it's necessary for us to use your information to:
Send you your relationship test results, if you request them in the checkout page or when you are asked to provide your name and email address so we can send you your test results;
Send you account-related messages, such as password recovery emails;
Identify you and ensure the security of your account (e.g. by verifying that you own the email address linked to your account);
Collect payments from you and send you emails with your order details, if you decide to purchase something from us;
Provide you with content and services relevant to you (e.g. relevant information for people with certain test results);
Respond to your questions or complaints, or to complaints made about your use of our website.
We have a legitimate interest in using your information in these ways. It is necessary for us to do that to make our services and content as relevant to you as possible, and that is in both of our interests.
Therefore, we use your information to:
Conduct analytics on how you use our website in order to better understand your needs and to optimize our service and user experience. For instance, by measuring the time you spend on a certain page before and after a design change, we can understand whether there is anything we need to tweak. In order to do that, we use third party services, Google Analytics and Hotjar, to collect standard internet log information and details of visitor behaviour patterns (e.g. how much time you spend reading your test results). We may also use Google Ads, Google Analytics and Facebook Pixel to analyze the effectiveness of our Facebook ads. We have already mentioned these services in the Cookies section above;
Improve our website and develop new functionality (e.g., if the majority of users in one of our surveys say they have issues with their partner when it comes to hobbies and interests, we will certainly take that into account and might provide more recommendations on this subject);
Conduct internal analysis and statistical research to improve our services and understanding of relationships and relationship traits (e.g., users' responses to our surveys could help us find out that users from different countries have different problems in their relationships, thus we might be able to provide more specific recommendations based on the country of a user). The raw research data you supply is anonymized or pseudonymized, and access to it is strictly limited. Even our own researchers only see data that cannot be connected back to any individually identifying information, and we only publish aggregate statistical data. This information is only processed in a way which does not identify anyone. For example, we don't make any attempt to match such information with personal data we hold about you;
To send you marketing and promotion related emails and messages about news, new features, products, services, offers/discounts, information about our website and content (if you are already a customer or with your explicit consent), to send you emails to ask if you want to continue a transaction that you started but did not conclude, to offer via email a discount code to users that have expressed interest in our products, to personalize our services by understanding the interests of our customers and our website visitors, and to analyze the effectiveness of our marketing efforts;
Keep the website secure and prevent fraud (e.g. by logging authentication attempts or activities);
Keep both you and other users safe, including working with law enforcement where necessary;
Verify compliance with the terms and conditions governing the use of the website.
While our legitimate interests cover a lot of what we do, other legal grounds apply to how we process your personal data in the following circumstances:
Where we expressly require consent from you for the processing in question;
Where we provide services to you that you purchase – in which case we have a contract with you and we process your data in accordance with our contract with you (see our Terms and Conditions). In particular, our contract allows us to retain and delete data in ways which override certain rights you may otherwise have had if we were relying on consent or our legitimate interests for the data processing in question;
Where another legal ground applies (this is rare) – e.g. where we're required to process the information by law.
Finally, in addition to what we discussed above, we only use your information with your consent:
To send you email newsletters, if you have specifically agreed to receive them and confirmed that by opting in on our website or by clicking a link in a verification email. You can unsubscribe from our newsletters at any time by clicking a link at the bottom of any message.
Where the test for which you are supplying us with personal data relates to "special category" personal data (e.g., your age, nationality or gender), and which we then process to provide assessment results and then subsequently for research purposes (where the data will be anonymized or pseudonymized). Here we rely rst on our legitimate interests, and second on your explicit consent to this.
Please note that you may withdraw your consent at any time.
Where you supply us with special category personal data we may also further process this data for research purposes – this data will be anonymized so that it ceases to be personal data. In this case we also rely on Article 9.2(j) of the General Data Protection Regulation (GDPR) to the extent the processing of personal data is involved.
We will not provide your personal information to any third parties for the purpose of direct marketing by those parties.
3. Do We Transfer Your Information Elsewhere?
As a worldwide digital service provider, we are required to work with a few different providers, some of which are located outside the European Economic Area (EEA), e.g. in the U.S., in order to be able to operate our website and to make our services available online. Some of our staff also operate outside the EEA. Thus some of your personal data may be transferred outside the EEA. Some of the countries in question may not have data protection laws equivalent to those enforced within the EEA.
We ensure that any transfer of your personal information outside the EEA where the GDPR applies to such transfer will be subject to the appropriate or suitable relevant safeguards (e.g. European Commission approved contract), as permitted under the GDPR, with those measures designed to help safeguard your privacy rights and give you remedies in the unlikely event of a misuse of your personal information.
In general, we use contract clauses for such transfers (as per the Article 46.2 of the GDPR), unless the country in question is judged adequate under the Article 45 of the GDPR (including in the case of the U.S. with Privacy Shield). We also limit access to your personal information to those members of our staff who have a specific business reason for knowing such information. If you would like further information on this, please contact us.
Please find a list of third party providers below that we share your information with, if necessary:
We use all reasonable security and access control measures to secure any personal information on third party websites and the data stored therein. We always share as little data as we can, also encrypting it where possible. For instance, our email service provider would need to know your email address to deliver you an email. To provide you another example, Google or Amazon are not permitted to use any information for anything beyond what is necessary to provide their service to us.
4. How Can You Manage Your Information?
If you ask us to delete, we will anonymize your user record, removing your email address, name, etc. However, we will not delete your responses to our tests and surveys, and other similar data. We need to keep that data for a number of reasons, such as preserving the integrity of our research, or ensuring the security of our website. The retention of this data is necessary for us to provide our services to you and others, however it will not be linked to your name or any other information that would identify you as an individual. You can also ask us to correct any personal data you have provided to us.
We need to verify the authenticity of any data correction or removal request, thus please ensure that you remain having access to the email address that you provided us. We do not ask you for data such as your full name, address, or date of birth - your email address is the only real identifier. If you lose access to the email address linked to your survey and test, we have no way of verifying that it is your data.
5. How And When Do We Share Your Information?
Our staff, agents, suppliers, and subcontractors may need to have access to your information where it is necessary. This applies to any member of our group of companies, e.g. our subsidiaries and our holding company and all its subsidiaries. If you ask us to delete your name and email address for instance, someone from our team will need to access the data in order to delete it. However, access to your personal data is strictly limited and monitored, with sensitive details securely encrypted.
There are certain other circumstances where we may disclose your personal information:
Where we are required to do so by law or in connection with any ongoing, prospective, or reasonably likely (in our view) legal proceedings;
Where we need to establish, exercise, or defend our legal rights (e.g. providing information to others for the purposes of fraud prevention);
If we are engaged in a merger, reorganisation, or any similar proceeding requiring the transfer of your information – we would then share your information with a party involved in such a process (e.g. a potential purchaser).
We do not serve ads on our website and we do not share or sell your data in any way to online advertisers. As a general rule, except as discussed above, we do not share your personal information with any third parties.
6. How Long Do We Keep Your Information?
We keep your information only for as long as we need it to provide services to you and to full the purposes described in this policy or as otherwise described in our Terms and Conditions. This also applies to any other parties that we share your information with.
Here are some examples of categories of data along with their periods of retention:
Payment and order data, including relevant access logs – 10 years;
Activity logs, minus the above – 1 year;
Transient activity records, such as email invites or email verification requests – 3 months;
Content submitted to our website, such as through our surveys and tests – unlimited.
We will depersonalize your information or remove it entirely from our systems once we no longer need it to comply with our legal or regulatory obligations, or for other purposes described in this policy.
7. How Do We Handle Children's Information?
You may only use our website if you're over the age at which you can provide consent to data processing under the laws of your country. Regardless of local laws, children under 16 are not allowed to use our website and we do not knowingly collect any personal data from any person under 16 years of age. If you are a parent and you learn that your child is using our website, and you do not want them to, please contact us.
As a small company, we do not have the resources to verify and track parental consent. As such, if you are below the age at which you can provide consent in your country, you are not entitled to use our website.
8. What Can You Ask Us To Do With Your Information?
Under the GDPR you have a number of important rights free of charge. In summary, those include rights to:
Fair processing of information and transparency over how we use your personal information (this Privacy Policy is designed to address this);
Access to your personal information and to certain other supplementary information;
Require us to correct any mistakes in your information which we hold;
Require the erasure of personal information concerning you in certain situations;
Receive the personal information concerning you which you have provided to us, in a structured, commonly used and machine readable format, and have the right to transmit that data to a third party in certain situations;
Object at any time to processing of personal information concerning you for direct marketing;
Object to decisions being taken by automated means which produce legal effects concerning you or similarly significantly affect you;
Object in certain other situations to our continued processing of your personal information;
Restrict our processing of your personal information in certain circumstances;
Withdraw your consent to our processing where we are relying on consent as the lawful basis for the processing in question;
Right to lodge a complaint with a supervisory authority.
If you would like to exercise any of those rights, please email us. Please keep in mind that you need to send the request from the email address associated with your data in order for us to process it. Otherwise, we will not be able to confirm that you are the rightful owner of the data.
If you would like to unsubscribe from our newsletter, you can do so by clicking on the unsubscribe link at the bottom of the newsletter email. In general this is immediate, however it may take a few days for this to take place in rare cases.
9. How Do We Secure Your Information?
We take reasonable technical and organisational precautions to prevent the loss, misuse, or alteration of your personal information. For instance, we store the information provided on secure Google Cloud and/or Amazon AWS cloud based servers (password and firewall-protected), encrypt traffic to and from the website, and anonymize personal information or use a pseudonym where possible. Still, we cannot guarantee complete security of data sent over the internet (e.g. someone may discover a vulnerability in the encryption protocol that we use or your internet service provider may record the data you send).
10. How Can You Contact Us?
You can find our contact information here. The best way to get in touch with us is via email (support@relationship-test.com).
We, Personality Research Initiative OÜ (Registered in Estonia: No. 16476972, Pärnu mnt. 139c, 11317, Tallinn, email support@relationship-test.com), are the data controller responsible for the information collected on our website. This means we determine how and why your data are processed. If you provide us with personal information about yourself or your partner (we never ask for the name of your partner in any case), we will only use that information for the specific reason for which it was provided to us. By submitting the information through our survey, you confirm that you have the right to authorize us to process it on your behalf in accordance with this Privacy Policy.
11. Further Information
You are responsible for keeping your email account and login details confidential to ensure that nobody has access to your survey results. Do not share such information with anyone as whoever has it will have full access to all your information that we share with you via email. If you decide to print the survey results or you share the results with someone, it is at your own risk to do so (e.g. if someone finds your printed copy of the test results).
Some of our articles and website sections contain links to other websites. We are not responsible for the privacy policies, practices or content of those websites. We may update this privacy policy from time to time by posting a new version on our website. You should check this page occasionally to ensure you are happy with any changes.